Crimson/ The Advisory Board Mural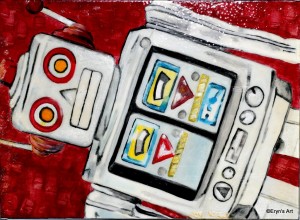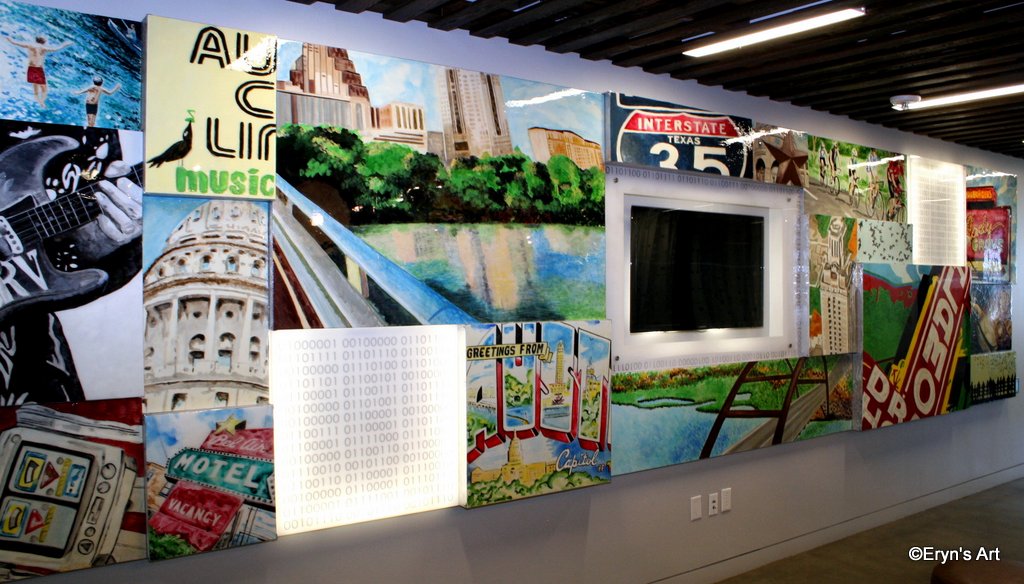 This was my most challenging and ambitious commissioned project to date.  It was such a large project that I could not have completed it without the help of my talented art partner Megan Zavaleta.  Together, we designed the 25 foot wide, 6 foot tall mural.  Megan built the individual panels.  I painted the panels. Megan finished out the framing and custom finish to preserve the paintings and add to the "Old Austin" feel.  And finally, we installed the mural complete with acrylic backlit panels that we designed with binary hidden messages.
This office and our art was featured in Interior Design Magazine, May 2012.